Hi Gazza,
Getting there slowly-infact very slowly!
Been out today and siliconed round the edge of the window to tidy it up and make sure there were no ridges for muck to collect on.
I thought id cleaned the bottom drain yesterday but i stuck a drain rod up there today and the most smelly black stuff i have ever seen came out! After a very wet few hours it is now squeaky clean and the air diffuser has now been fitted

The glass will just need a quick wipe down and any excess silicone removed and its ready to fill

Still havent got filters finished but wont be filling till saturday so will have all day to get them done-i doubt the filters will get filed til late on Sunday as our water pressure isnt great!
Heres a few pics:
Pond with coping stones and glass fitted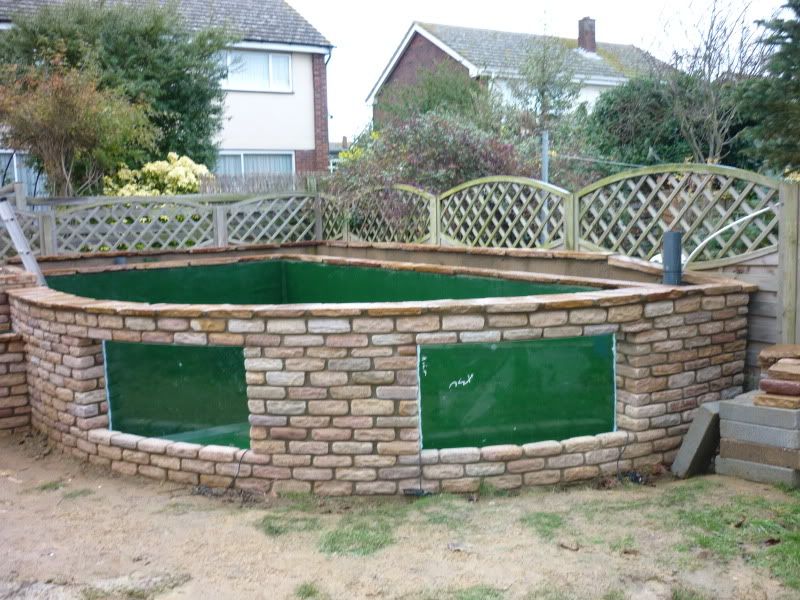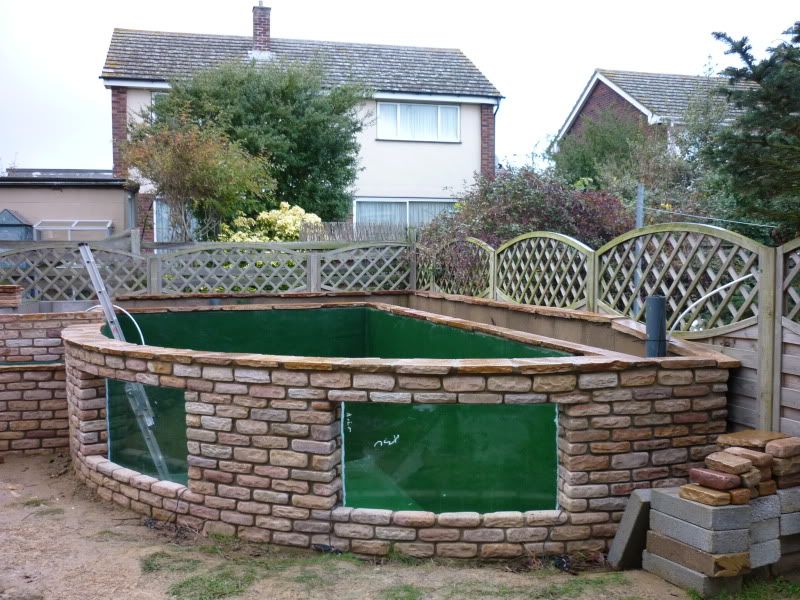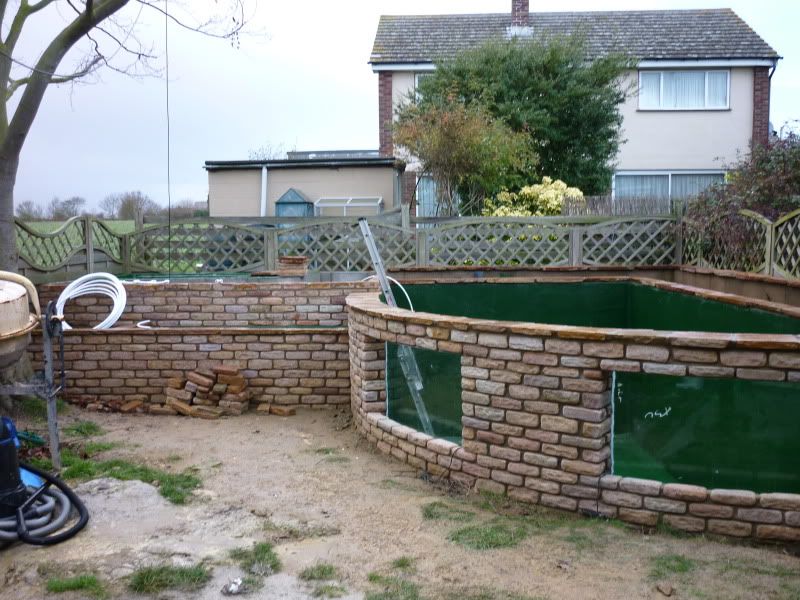 Filter air uplift pipes (filter grid will slide down into channel to isolate k1)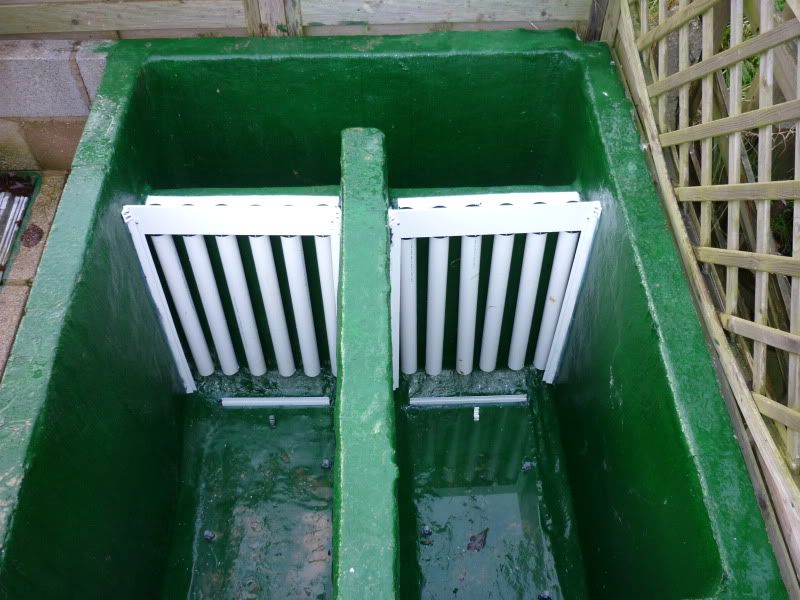 Andy