ALL THINGS KOI AND H2O

KOI TEETH

A little bit of luck today,whilst bowling and bagging a few koi.




while emptying the bowl out afterwards we noticed one of the koi had spat a pharyngeal tooth out




Quickly gathered it up and the result is the photo below

.


so all you doubters that did not think Koi had teeth, this is it.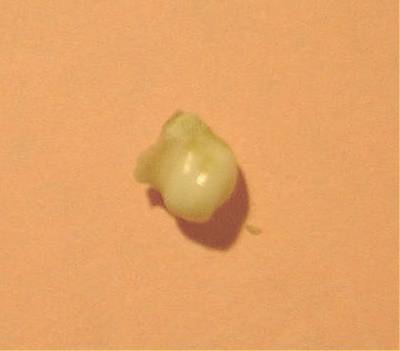 Its hollow inside and a bit like a small childs milk tooth.
These are located towards the back of the throat attached to the pharyngeal bones and grind against a bone like pallet in the roof of the mouth, and are quite capable of grinding up the hardest of nuts
for the record it came from a koi about 12" long and is the size of a small pea